A little while ago I won a competition held by
Rockalily Cuts
, the retro specialist salon run by ReeRee Rockette. I was completely thrilled to have won this competition since I have been dying to go to this salon for ages.
I did mean I had to have a very serious think about what I wanted doing with my hair. I wanted something I could set over night and then keep out the way for the day, something I wouldn't have to worry about tying up in the lab, and something a bit 50s inspired.
I found the perfect solution in Virginia's haircut in the Channel 4 show Masters of Sex. Just the right sort of length. Here are a couple of pictures just in case you haven't seen it.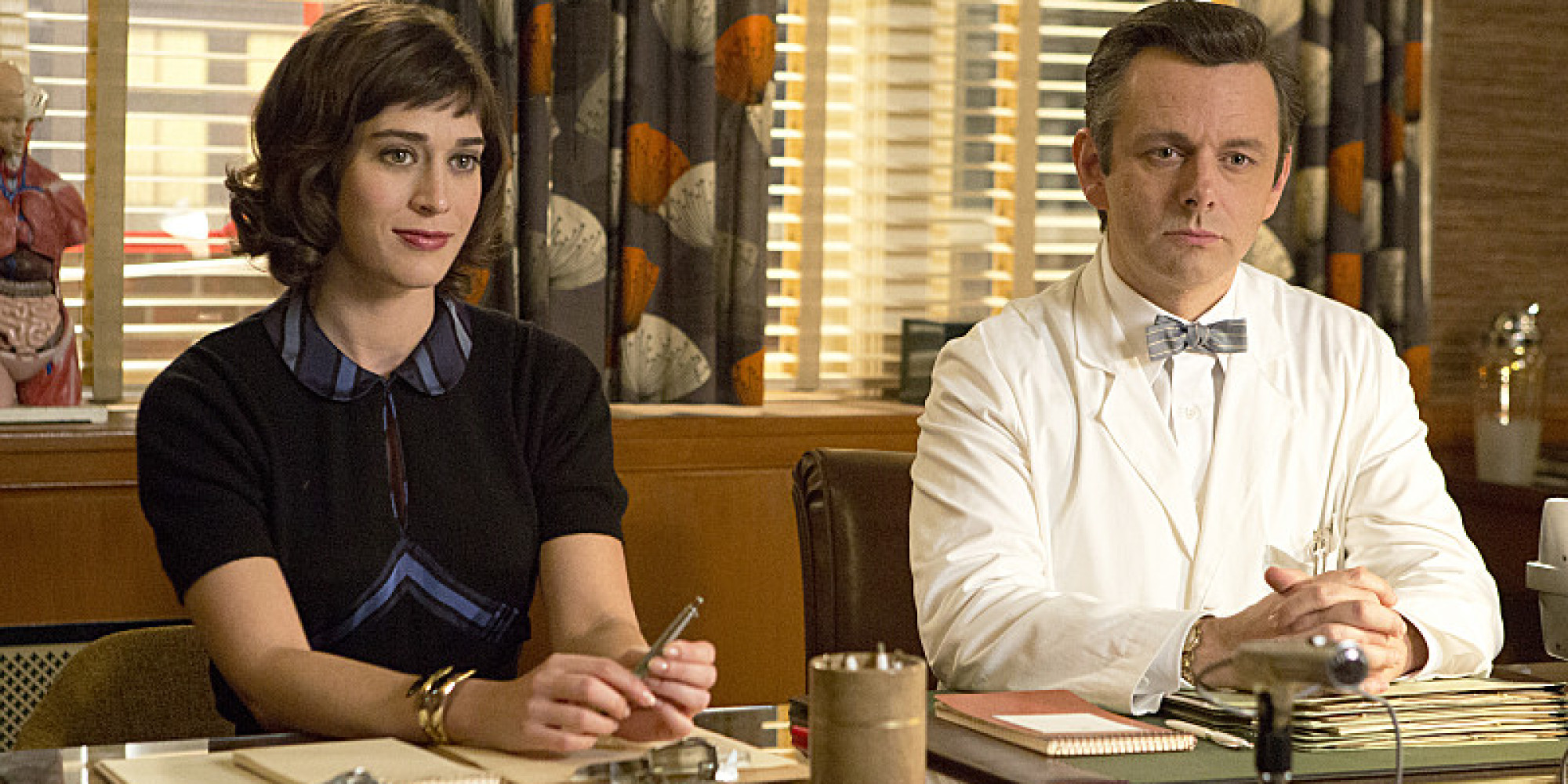 Images are property of Showtime
So I decided to go for it, get the chop. But with head stylist Lucie doing my hair it couldn't possibly go wrong (unlike almost everything else I did that day!)
I hat a wonderful experience at the salon, I would highly recommend it to anyone as all the staff were very accommodating despite me being very late and they really know their stuff when it comes to retro cuts. One day I'll go back and get a fancy up-do too I think.
Getting styled:
The in the mirror shot of the finished cut (look how straight that fringe is!):
The back:
Here is my first attempt at styling it at home:
I'm still getting used to is, but I am having fun trying different types of rollers to set it, and researching different patterns of pin curls. If you know any good resources for this type of thing I would love to know about them!